Care & Outreach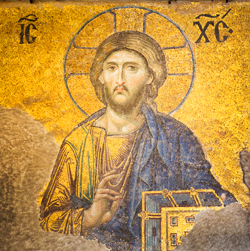 As a parish community we are dedicated to caring for all who pass through our doors. We are actively involved in the pastoral care of many - young, old, sick, healthy, rich and poor. Listed below are some of the ways in which we help those in need and some wonderful groups & projects that you can get involved with.
At Sacred Heart Parish we are blessed with a central location in the middle of bustling Hove. We commit to work hard to build up strong relationships, based on faith & goodwill, with all in our local community.
We are always available to the local community and run many groups for all ages that all are welcome to. We form links with the local community and other churches in the city of Brighton & Hove.
We meet regularly as Church leaders for a simple lunch; with other Christians for the Week of Prayer for Christian Unity and the Women's World Day of Prayer; we walk together on Good Friday, carrying the Cross, in common witness.
One ecumenical project that we are involved with each year is the Brighton & Hove Churches Night Shelter Project. This project is a joint venture between the churches of Brighton and Hove, which began in 2011.
Between the different churches we offer overnight accommodation for up to 15 guests each night, who would otherwise have been sleeping rough throughout those winter months. Our parish invites guests into the parish hall each Tuesday during December and January.
Visiting the Sick

In the Parish of the Sacred Heart we are actively involved in the pastoral care of the sick and the housebound. With Fr Colin, we have a team of Special Ministers who visit the sick and housebound with Communion regularly.
If anyone needs or would like a vist please contact the parish office. Our local hospitals have Catholic chaplains. If you or anyone going into hospital would like to be visited please let us know.
Funerals

"In him, who rose from the dead, our hope of resurrection dawned." (Funeral Rite)
Requiem Masses are an important part of the spiritual life of the Parish, praying for the dead and those who have been bereaved. If you have a query or require any information on funerals or bereavement please contact the Parish Office or see our Funerals page.
St Vincent De Paul Society (SVP)

"The poor are your masters. You are the servant" (St Vincent de Paul)
The SVP Society is an international Christian voluntary organisation whose objective is the alleviation of poverty. The SVP responds to direct requests for help from individuals and families and provides a sympathetic ear as well as practical help. The group meet fortnightly here at the Parish Room.
For more information, please contact the parish office.
Justice and Peace

"What does the Lord require of you? To act justly and to love mercy and to walk humbly with your God" (Micah 6:8)
We cannot be Catholic and Christian if we do not have a deep concern for the whole world and the right of everyone to live IN peace and WITH justice.
Along with CAFOD, Pax Christi, Aid to the Church in Need, Fairtrade, and many organisations, we can work to make the world a better place and build God's Kingdom
Why not be part of our Parish Justice and Peace Group? See newsletter or contact parish office for details of the next meeting.
For more information on the recent conference 'Am I A Good Neighbour?' Globalisation and the Fair Society, please click on the following link for recordings of the day:- https://www.youtube.com/playlist?list=PLyQqUm3vQaI4Tg6dIcTiGnFlrXLzsvULj